The Home-selling Experience
From your first conversation with us to the moment the proceeds from the sale of your home are in your hands, we take care of every aspect of the process. We are at your service as professionals and specialists on every scale, across marketing and advertising, technology and storytelling, presentation and documentation.
We know how, when, and where to best capture and convert buyer attention toward your home. Combining the latest technology and marketing strategies, we personalize the experience for you and your property.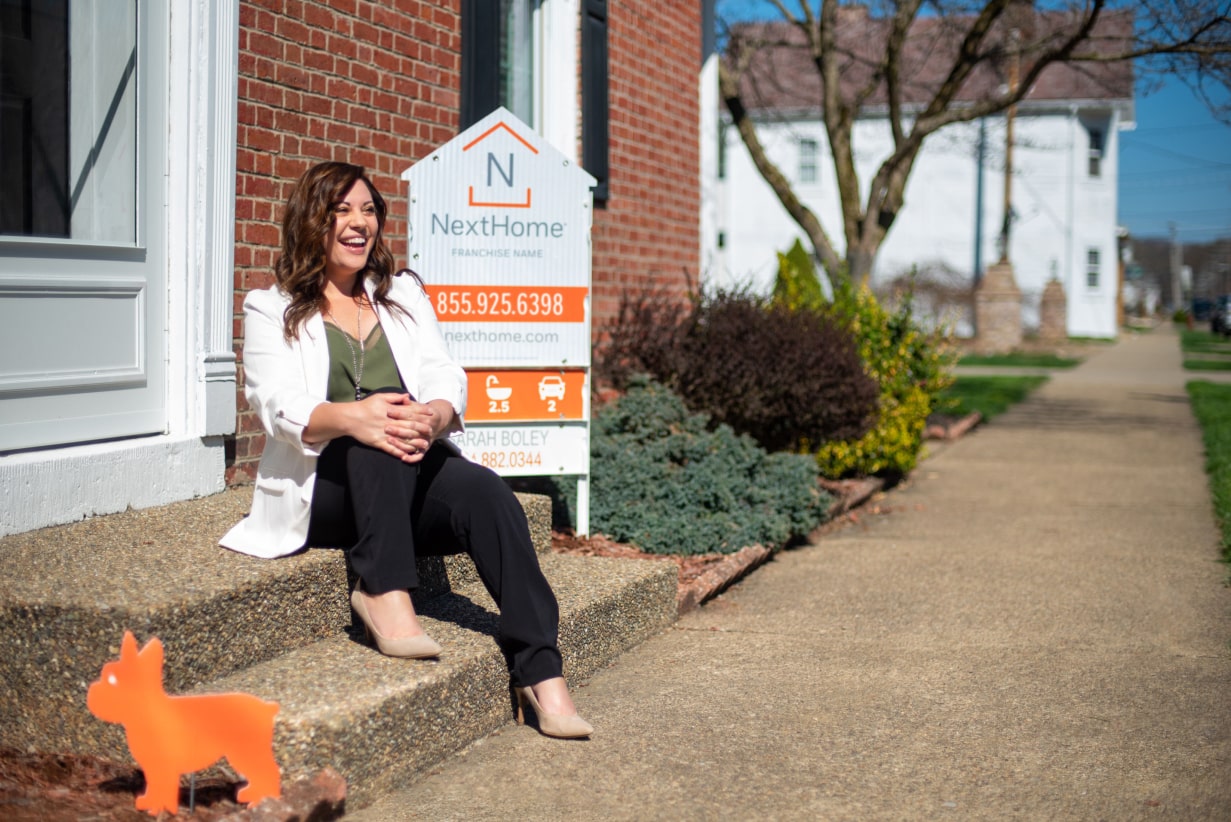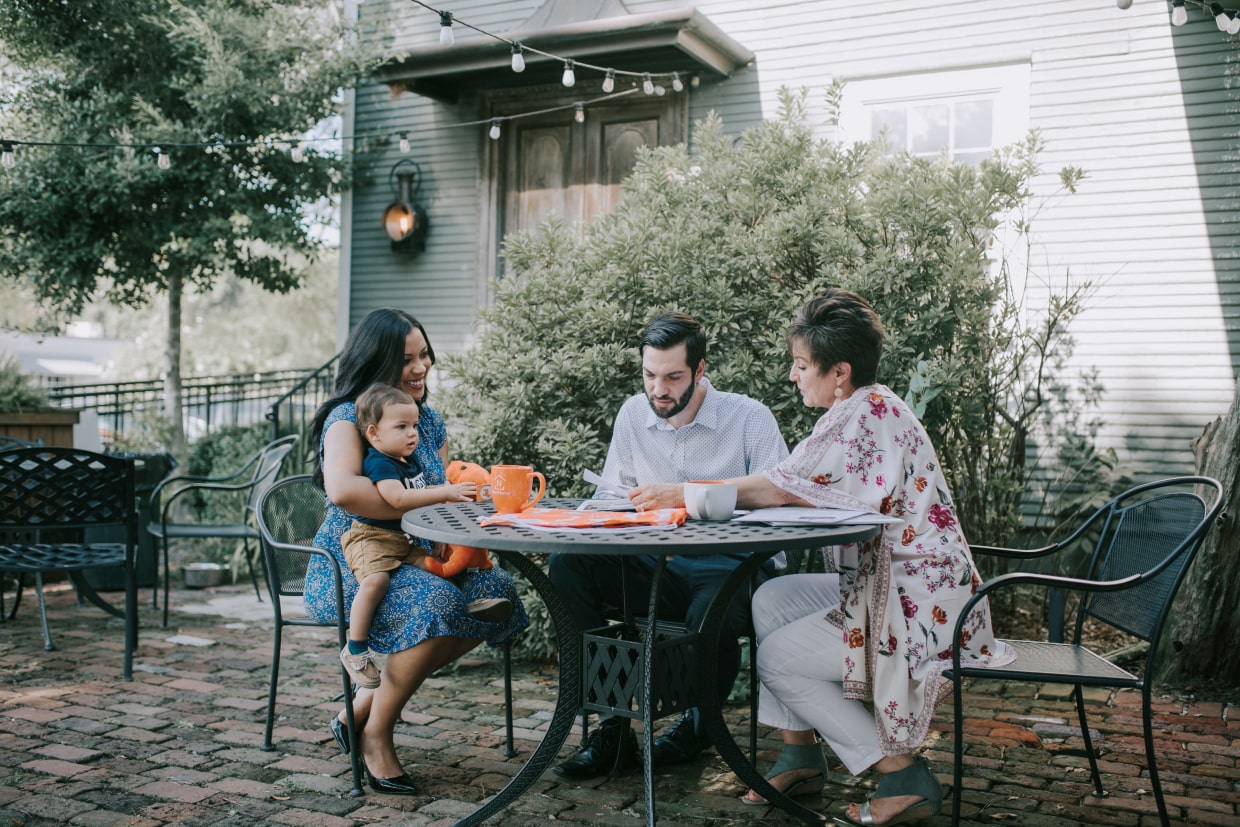 Selling Your Home, the NextHome Way
Testimonials
" Justin sold are house in one day. Very knowledgeable always got back to you in a reasonable amount of time if you had any questions very helpful. take the time to listen to what we were looking for and helped us find a house we would recommend him to anyone looking to buy or sell a home he's the best real estate agent out there "
- ckb220601
" Great guy really takes your needs and gets it done "
- Jimmy Stark
" What wonderful service! Would recommend to absolutely all of my friends and family "
- Dax Sukstorf
" Justin did such a great job! He's professional, on time and knows what he's doing. I refer him to everyone I know! I can't say enough about him. I was looking for an agent, stumbled across his name, called and he answered professionally. I told him what I was looking for and right away I received emails of houses in my price range. Whenever I wanted to see a house, he set it up as soon as he could and showed me. I found the one I loved, he sold mine and I'm now into my dream home! "
- efisher010
" It was an absolute pleasure working with Justin on our latest transaction. His professionalism, knowledge, honesty, integrity, and work ethic was very much appreciated throughout the entire process. Working together to buy and sell 2 different homes was certainly intense, but Justin was supremely detail oriented, honest, great communication throughout and has a knack for matching the buyers and sellers….Thanks Justin, highly recommend! "
- Aaron Rager
" We worked with Todd and he was absolutely wonderful! He helped us both buy our new house and sell our old house. He was so prompt in his communication with us and worked with us after hours many, many times. He made a very stressful, complicated situation as simple as possible. Thank you Todd!! "
- Amanda Fouts
" Justin was beyond helpful throughout the entire process! As first time home buyers I had a ton of questions and he was able and willing to answer every one of them! "
- Kayla Paris
" Justin is a great guy who is easy to work with and will work as hard as he can for everyone. Highly recommended! "
- Matt Thompson
" The Cook Team spent many months helping us fine the home of our dreams. We had a very specific list of what we wanted and Todd found everything on that list. They simply cared about our needs and took the time to help us. After finding our new home they helped us with everything we needed to get our house ready and put on the market. With the great signage, marketing, suggestions on price we sold our house quickly. The time they spent was above and beyond. Thank you!! "
- Kim Elonich
" My wife and I recently purchased a home with Justin. We highly recommend him for many reasons. Justin was very informative throughout the home buying process. He is very knowledgeable and professional. Justin was very flexible with our difficult schedule and answered all of our questions in a timely manner. We will definitely use Justin Williams again for our next home! "
- Terry Roehr
" Todd Justin and the whole team at next home helped us sell and buy our home with efficiency and responsiveness. As the changing market has brought challenges they helped us navigate....highly recommended "
- Shawn Schroeder
" The Cook Team was chosen after coming highly recommended from friends of the family as well as from a relative. They communicated every step of the process and were able to answer any questions I may have had along the journey. My journey was a little different since it was part of an estate but they handled it without even flinching. I would definitely choose to use their services again. "
- Dennis Hanafan (Seller of Estate)
" Justin was absolutely amazing throughout our long process due to my VA loan. But he was always just a text away and dealt with things quickly. Definitely recommend to anyone! "
- Bailey Kramer
" I had the pleasure of working with Justin during our home-buying process. In the wild market of 2021, Justin helped us secure the very first house we made an offer on. Communication was timely, all of our first-time buyer questions were answered compellingly, and our experience overall was top-notch. We love our new home, and would definitely work with Justin again "
- Stephanie Cowdrey
" Was going to sell my house to my grandson and he suggested Justin. He ended up not buying it and I went ahead with Justin. He got it listed right away and sold within 5 hours after. He did a great job. "
- bj1940
" Justin is very professional, efficient, and transparent throughout the whole buying and selling process. He really knows how to read the market and know how to time not only location and price, but meet the needs of both parties as well. I've been considering buying a house again, and Justin is ready and willing to show houses around my crazy work schedule- with as little as a few hours after a requested showing. 10/10 would recommend him for both buyers and sellers. "
- Leah Wright
" Todd is a great guy to work with, he gets the job done and knows the business. "
- Mary Wangen
" Mr. Cook has been showing us houses for several months. Most were about 90% there but not the one. We just about gave up when Todd gave us a call and said "I found your house!" And yes he did. It was perfect for us. Then came the hard part, selling our existing home. Todd gave us excellent advise on preparing our old home for sale. Several showings right away and Todd was able to sell our home in a timely manner. He never missed our calls and was always keeping us up to date on the process. I would highly recommend Todd for your home selling and or buying needs. "
- Mark Elonich
" Justin is the best! First time meeting him was at scooters rather then a house! So he could get to know me and ask what I wanted in my house! All the houses he showed me were spot on! Unfortunately with the crazy market it was tough but we found one! And he made it happen! He guided us through every step! Make a situation that stresses people out super easy and stress free! I knew my family was in good hands! I have already referred him to friends when they start looking! If I could rate more then 5 stars I soooooo would! Because he's just that flipping amazing! "
- Jackie Gutierrez
" Just had become really great and knowledgeable at what he does. He really wants to listen and understand what a buyer wants in their new home. He has taken us to look at a few houses and is very patient and quick to setting up a time to see it. He has never been pushing which is hard to find in a realtor. He takes every showing opportunity to make himself better at what he does. Justin has helped my mother in law sell her house and was so helpful at what she needed to make for home improvements and offered to put more time into it in order to sell it. He really does care about his clients and anyone interested in buying or selling a house. He puts in time and hard work and wants to be the best he can for whoever his clients are. Justin is very honest and reliable and if you want a realtor that really cares, he's your guy. "
- Aly Wiebold
" We had three offers within 24 hours of posting our house for sale. Todd and his team did a wonderful job. He's a straight shooter and tells you how it is. He responds quickly to any of your concerns. "
- Russell borwick
" The Cook team must have showed us 20-30 homes over a 6 month period. Most of them were very close but not just there. When they found us our current home, they contacted us right away and we were able to purchase the home that day. The Cook team listened to our needs and wants and found us our dream home. Thanks again to the Cook team. I would highly recommend them for your purchasing and selling needs. Mark E. "
- Mark Elonich
" I was looking at potentially selling and Justin was able to help me get the process started with the current value of my home! Very professional and will be recommended. "
- Rob Lindquist
" I was new to the area and had a very specific price range. Justin worked tirelessly to show me several houses until we found the perfect one for my family in the perfect area. I would highly recommend Justin Williams and will use him again if I ever need to move again! "
- stargmdeanna
" What can I say about The Cook Team?... This team was exceptional! They helped us through every step. Answered any questions we had. Very personable! We were having a rough time going through losing our father and selling our childhood home. But these two have sympathetic souls. I would highly recommend The Cook Team! "
- Maureen Martin
" Justin is a great professional! I definitely trust his opinion and his work! "
- Rebekah Pasqualetto
" Very professional, responsive, they know what they are doing. I would definitely use them again. "
- Andy Raymond
" Hard working and very knowledgeable in the real estate world. Justin is always very quick to respond to questions which is very important in the current real estate environment. He's the only real estate agent I will use as I know he will always do what is in the clients best interest. "
- Alex Enerson
" Justin maintained great communication and was professional throughout the selling/buying of our homes. Would highly recommend "
- Curt M.
" They were amazing through the whole process. They made the home buying process as smooth as butter and answered all my questions, including after closing! I would recommend anybody to work with this team for their home buying needs. "
- David Stephenson
" Justin helped sell my house in FOUR days! He's very knowledgeable, professional, and easy to work with. If I had any questions he was quick to find the answer. If you're looking for a realtor then I suggest Justin to be your guy. Job well done Justin! "
- Luke Hiatt
" I honestly couldn't ask for a better realtor and overall experience. Being a first time home buyer the process was smooth and everything was explained thoroughly. Justin and his team went above beyond to make the process enjoyable. I highly recommend him!!! "
- Ricky Barnes
" My wife and I purchased our first home last year and Justin streamlined the home buying process. He made the whole process seem so much simpler than I imagined it would be. He was helpful and always willing to answer any questions we had. I highly recommend Justin, you will not be disappointed! "
- user00396619
" Jennifer is great. She stuck by our side for 2 years through the ups and downs. We finally found a house and she was just as excited as we were. Her and Todd are out to help their clients to ensure everything is the right fit, it's an all around great experience. Thank you! "
- Melissa Blanchard
" Justin is truley passionate about his work, the moment you meet Justin you will know you are in great hands. Justin is personable, caring, professional, and a great listener and communicator. He makes your home buying experience seamless and stress-free. If anyone is looking for a new home or needing to sell their current home, Justin should be your first call. "
- bsmith091711
" Todd, Justin and the whole team at NextHome were amazing. Through the whole process from selling our existing home to closing on our new home they were efficient and flexible. With the ever changing market, they adapted to our needs and never said "no we can't do that" I appreciate their adaptability! Like the title says..."real estate professionals" they are just that. "
- Shawn Schroeder
" Awesome guy! 5 stars! "
- Lucas McClelland
Previous
Next